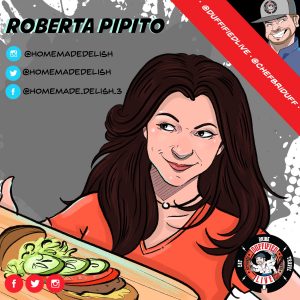 Roberta Pepito Homemade Delish
This week, Chef Brian Duffy recaps his amazing week in the Pacific Northwest with Lone Wolf Harley Davidson & the Crave! Food & Drink Festival in Spokane, WA, a beautiful ride through Montana, Washington, and Idaho, as well as the experiences that came with it!!
Also, Chef is joined by Roberta Pepito, founder of the "Homemade Delish" brand. She is a chef, a wife, a mom, an author, and a TV personality! She is often called "Philadelphia's Rachael Ray." Chef talks about the rise of her Homemade Delish brand and how it has impacted her life!
Make sure to follow Homemade Delish on Facebook and Twitter!