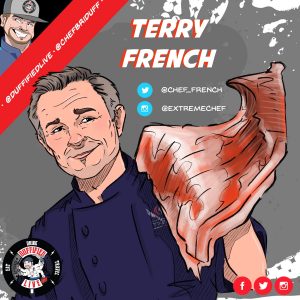 Terry French Extreme Chef
This week, Chef talks about his birthday and the amazing experiences from the day. We're talking zip lining, OG Italian, and so much more!
Also, Chef Duffy has a long chat with extreme chef Terry french, an old school classic guy! Chef French loves his roots from start to finish, including Chinese apprenticeships and the military. Chef Terry French is a badass in the kitchen and he'll will tell you all about it!
IT'S A GREAT CHEF CHAT!