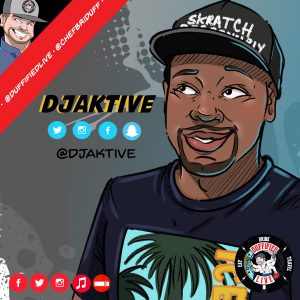 DJ Aktive Philly DJ
This week, Chef chats about his week in Byron, IL and his work with his clients at the Aero Ale House. The people and the food there is just out of this world.
Chef talks about the struggle and all the pain going on in Houston right now. It's going to be a long process to rebuild the city and there are so many people doing such great things to raise money like the #chefsforhouston group. It's just great to see people coming together.
Also, Chef has a great talk with DJ Aktive, a Philly DJ and musical artist who is currently rehearsing to go on tour with Janet Jackson and just wrapped up with Puff Daddy!
It's a great spin of a conversation that always comes back to his roots of West Philadelphia!