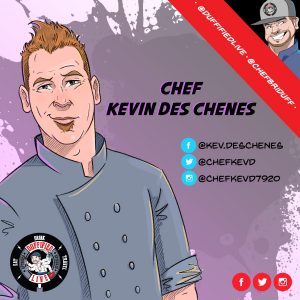 Chef Kevin Des Chenes Top Celebrity Chef Showdown
A fun week of travel in the desert, Cali, and Tijuana has Chef in yet another awesome Uber and some more crazy adventures!
This week, Chef is chatting with Chef Kevin Des Chenes from Boston. If you don't know who he is, he was the 2015 winner of "Top Celebrity Chef Showdown" and been featured with Gordon Ramsey and Bobby Flay.
The guys talk about the crazy life of travel, TV, demos, branding, and the process of not going insane while doing it all.
Thanks for listening and don't forget to subscribe, rate, and review the show on iTunes and Stitcher!