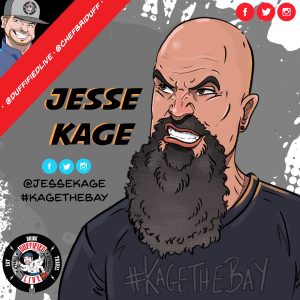 Jesse Kage Radio Personality
This week, Chef Duffy hooks up with long time Tampa Bay rock radio personality, Jesse Kage.
If you don't know who Jesse is, you're in for a treat because this guy's attitude is infectious. He and Chef Duffy talk strip clubs, the peaks and valleys of the radio business, the service and hospitality industry, rock music, and so much more.
Whether it's his "Kage Rage" or he's just looking to "Kage The Bay," Jesse is the man and you're going to love him.
Thanks for listening and don't forget to subscribe, rate, and review the show on iTunes and Stitcher!