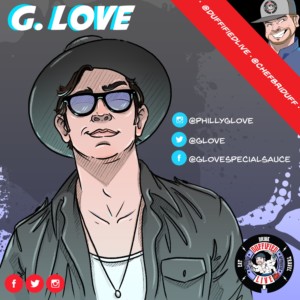 G. Love G. Love & Special Sauce
Chef chats with Philly native rocker and hip hop legend, G. Love! It's a great conversation about the beginning, the roots of his music, travel, and creativity processes. G. Love is a quality dude with a great sound and a great vibe! Make sure to check out his music!
Chef chats about the importance of service….allow service to happen and don't accept anything less. Service is the key to success in most businesses and we need to remember that. Train our servers, bartenders, and ALL front of house staff to be on point and you will see a difference in your return guests!