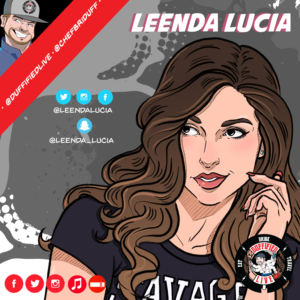 Leenda Lucia Model
Chef Brian Duffy has an AWESOME chat with model & spokesperson Leenda Lucia about the world she lives in, dating, traveling, being a personality, and all that comes with it.
It's a candid chat about just being nice to people and the effects that it could have.
Just think…..if everybody stepped back and took a breath once in awhile….how would we look and how would we all act?