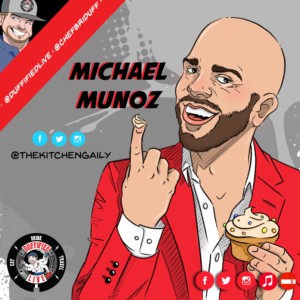 Michael Munoz The Kitchen Gaily's of New York City
We always say that Chef Brian Duffy has a sense for adventure. Imagine this….. Chef, Twitter, a gay food blogger, and a party in New York City. Yup, you guessed it. Michael Munoz, aka "The Kitchen Gaily," invited Chef to a party to launch his blog and he hopped on the train with some friends to met up and party.
This discussion went all over the place. From the 120 square foot apartment Munoz lives in to night clubs, eating, new opportunities, and what it's like to be a food blogger with a purpose, thanks for checking out this awesome conversation between two friends…..that all started on Twitter.