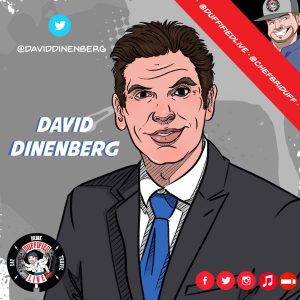 David Dinenberg Kind Financial Founder And The Business Of Cannabis
A few years ago, Chef Brian Duffy was watching television and he heard about this new company called Kind Financial that provides seed to sale software and regulatory technology that monitors cannabis compliance from seed to sale and through to the bank which was endorsed by Microsoft. The thing is….. he knew the founder of the company, David Dinenberg, from elementary and middle school. His interest was now peaked. Chef followed the company and decided that David would be a great guest for the podcast.
The conversation ensues and goes from the business, the legality, the popularity, and the future to back in the day talk to middle school and raising kids on the East Coast versus the West Coast.
It's a fun conversation between two old friends that picked right up like they just talked yesterday.