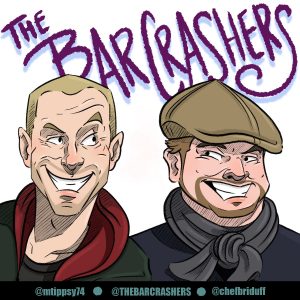 Michael Tipps Actor
Welcome back to Michael Tipps! Chef's first guest and great friend is here to talk about all things Bar Crashers!! The new series about the good stuff in the hospitality industry! We discuss the negative impact that some of these shows have on Restaurant & bars.
We want to highlight what people who are doing it right, do to make it better! To raise the bar & to exceed it, sometime though.. they miss a beat here or there & they give tips & insight into some solutions & actions.
By involving the community this series will show what it is that the actual consumer/Guest is looking for.. they tell us their favorite bars & why… as well as th worst bars & why.
Then.. Tipps shares his hatred for Chef's favorite team… who just so happen to be the Super Bowl champs!! Go birds!!