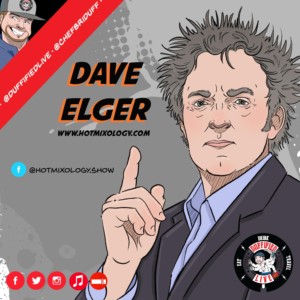 Dave Elger Mixologist
This week, Chef Brian Duffy has a totally candid and very informational chat with Dave Elger, the Host & creator of "Hot Mixology." Dave got his start working with brands such as Jim Beam and then moved into the tequila world with the likes of Sammy Hagar and Cabo Wabo Tequila. What do you do when that company sells its brand? YOU MAKE YOUR OWN TEQUILA and that's exactly what Dave and his brother have done with Muchote Tequila!
The guys discuss the top trends for mixology in 2018, cannabis and the uses recreationally and in the Mixology world, the Nightclub & Bar Show in Las Vegas, how that show is moving the needle of the hospitality industry, and so much more.
Check out this super fast paced and energetic show! You may actually learn something!