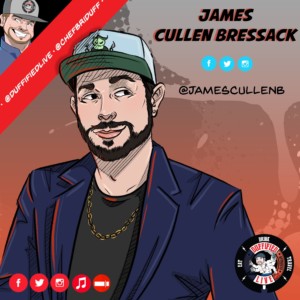 James Cullen Bressack Writer/Director/Producer
James Cullen Bressack exploded on the horror scene at the young age of 18 with "My Pure Joy," his first feature film. He's been called "Horror's New Hope," "a talent to watch for," and has won several awards for "Best Picture" and "Best Director" on the movie festival circuit.
This week, Chef chats with James about his career, how he got his start, the process of being a Hollywood producer, director, film maker, and what's coming up next for the young acclaimed filmmaker.