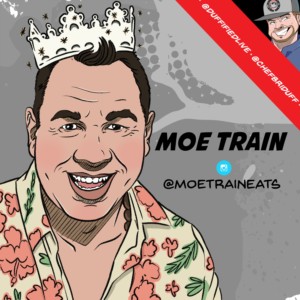 Moe Train Competitive Eater
Hungry? What do you think about eating 350 wings? What do you think about eating them in front of 20k screaming drunk Philly Peeps? Today, we chat with Monty Wiradilaga, better known as competitive eater "Moe Train."
He's a Philly native who has made a mark on the competitive eating world when he downed massive amounts of wings during the final episode of the highly touted drunk festival that thousands of Philadelphians with a passion for early morning drinking & public vomiting!!
Now, he's since created his own outlet of media with his YouTube channel known as "Moe Train Eats," a show that focuses on local eats & local people!
Don't miss the great conversation with a hell of a good guy who has a huge appetite, not only for food but also for life!