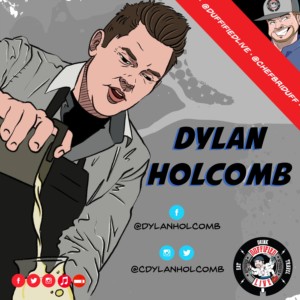 Dylan Holcomb Denver Mixologist
I love a bartender! Who doesn't?! I love their job. I love their attitude. I love their knowledge. Dylan Holcomb is a true bartender. He is everything you want in a great bartender: a sense of humor, knowledge, informative, and he's personable.
Dylan is that dude!
He has worked from corporate to private end to everything in between. He knows his job and is so good that Chef Duffy asked him to be the mixologist for the Food & Beverage Innovation Center at The Nightclub & Bar Show four years ago. Year after year, Dylan amazes me and his professionalism and personality shine through in his work and in his demos.
You're going to love this guy!