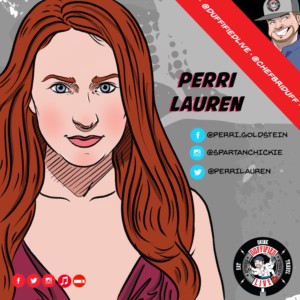 Perri Lauren Actress
5'1″, bright red hair, suffered a bit with some pretty hardcore depression. Whaddya do? Become an actress and become a Spartan racer. That's exactly what Perri Lauren has done. She has taken the groundwork laid by her mother and the supportive guidance of her father, Perri has done all of that and most importantly, she's winning.
Perri has been in movies, TV shows, commercials, plays, and has been racing Spartan style for the last 4-5 years. With over 70 races and 3 podium spots, she is a force to be reckoned with. Perri is an intelligent woman with a plan….. a plan that takes her to races all over the country and still have time to follow her true passion which is acting and spending some time in front of the camera!
I love this in-depth chat about her life, her goals, and even about her favorite pre and post-race rituals!!
Good luck this weekend and cheers to you my friend!